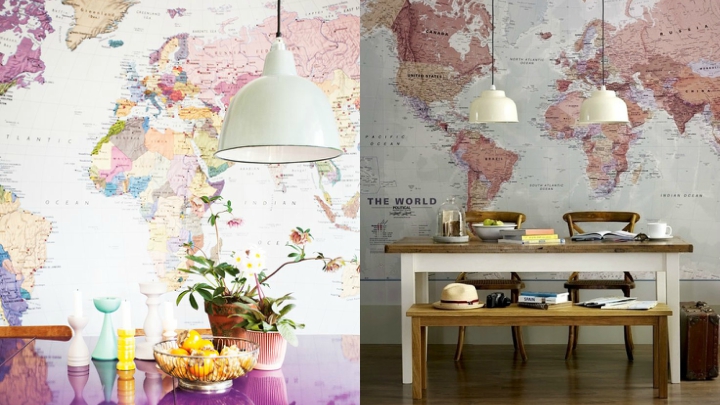 If traveling is your passion today I show you some great ideas for decorating with maps any room in your home. The can put on the wall, in a cabinet, framed … In almost every corner has a place this beautiful and evocative decor. Can choose the style, design, if a world map of your country or your favorite city … As you can see, there are many possibilities, so let's see them in greater detail below.
Decorate furniture with maps
The first idea I bring you is to give an original twist to your furniture thanks to the maps. To do this, you can use a vinyl or decorative paper for the dresser drawers, for example, or even for the whole comfortable. Also, if you have a broken coffee table something you can cover the glass with a map.